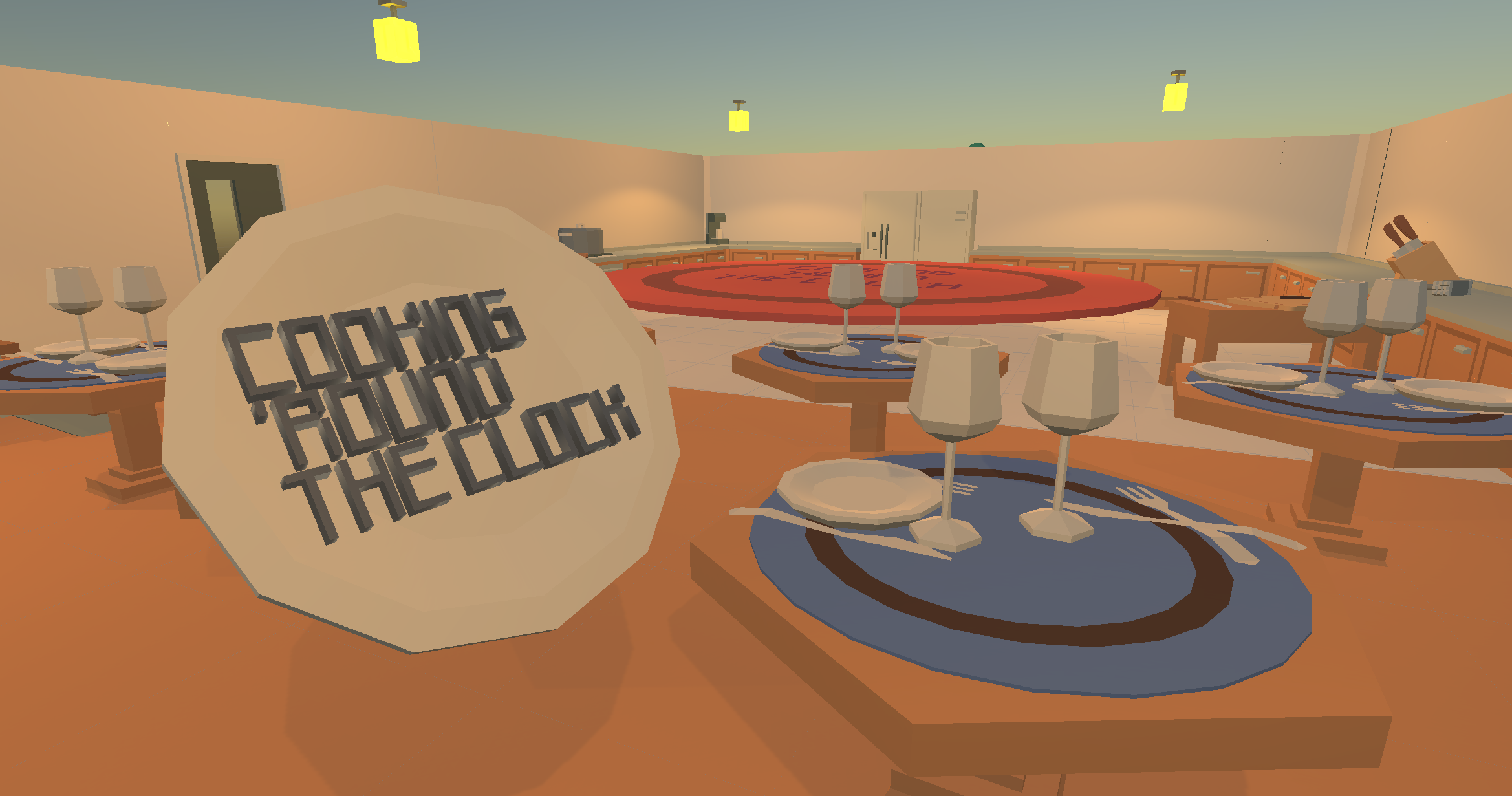 Cooking 'round the Clock
Welcome to Cooking 'round the Clock!
Grab your controller and get ready to roll out some dishes!
Made for the Kenney Jam 2021
❓How To:
Rotate the Lazy Susan with the gamepad triggers
Activate chefs with XYAB (corresponding to the location of the chef)

The TOP chef places ingredients onto the Lazy Susan
The RIGHT chef prepares ingredients
The LEFT chef cooks raw ingredients
The BOTTOM chef serves the food to hungry customers

Change selected ingredients with the D-Pad (gamepad arrow selector)
Once a chef has cooked or prepared an item, activate them again to place the result back onto the Lazy Susan
Pay attention to your current order in the lower-left corner!

Serving the wrong dish or an ingredient will cost you money!
🤫Hints:
Try to spread ingredients out on the Lazy Susan
Be mindful of clutter, don't run out of space!
Try to keep your chefs busy at all times
Avocado soup must be prepared, then cooked
Hot dogs must be cooked, then prepared
Eggs and Bacon only require cooking
Rotate! Rotate! Rotate!
🎮Controls (gamepad-only):
XYAB - activates each corresponding chef
D-Pad - selects ingredients for the TOP chef to place on the Lazy Susan
Right/Left Trigger - rotates the Lazy Susan clockwise and counterclockwise
🎥Take a peek behind the scenes:
A timelapse and detailed behind-the-scenes video are in the works!